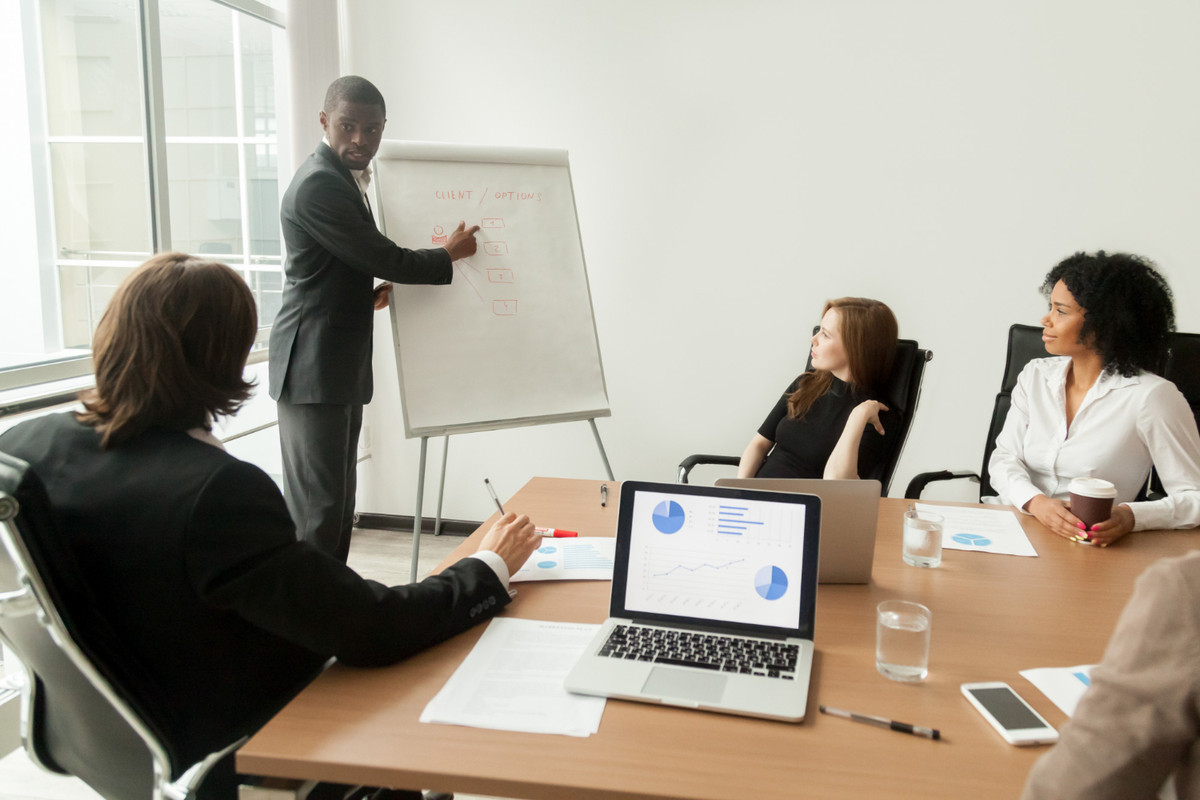 No one can deny or neglect the importance of sales for the productive growth of a business. But in a highly competitive era where people have a lot of choices, it's quite hard to attract and engage potential customers with your product. This circumstance put a lot of pressure on the sales team. However, an effective sales plan can release this pressure and makes it easier to enhance sales.
No matter how efficient, skilled, and well-trained the sales team you have, the scarcity of sales strategy will enable you to beat your competitors. Start with knowing how to create a one-pager and proceed towards creating a robust plan for sales. Sales planning enables your sales department to drive more traffic toward your products or services and pursue the customers to immediately buy your product.
What is A Sales Plan?
It is a complete layout of the sales cycle to boost the working ability of the sales department, sales ratio, and revenue growth of an organization. It enables the sales manager to streamline all the sales processes. They provide a clear and big-screen image of all the resources, objectives, and goals to all the members of the sales team.
How to Construct
An effective sales plan covers all the aspects of the sales process. Ready to construct a sales plan? Go through these simple tips and make your sales plans more effective than ever before.
Scope and Executive Summary
The very first step in the creation of an effective sales plan is to define the scope of the sales plan to the sales reps and give a clear demonstration of the goals and objectives of the company. Executive Summary broadcast company image, perspective, background, products, target customers, demographics, and market conditions of the target areas.
It also clearly communicates the time frame and other parameters to the sales and marketing team.
Define your Business and Revenue Goals
The second most critical step in a sales plan is the identification of the main goals of the business. What are the main purpose, target areas, and target audience of the business? What role do these products play in buyer's life to solve their pain points?
And then set the profit targets you want to achieve in a particular period.
Review of Previous Sales Performance
This section contains all the records of your prior sales performance. It points out the strong and weak points of your sales cycle. And enables you to overcome the errors and mistakes you make in your previous sales cycle.
This portion will provide a learning and training platform to new sales reps
Market Analysis, sales tactics, and strategies
Carefully analyze the current market situation, level of competition, price range, and other factors that can directly or indirectly affect sales growth. And provide your team with sharp tricks, tactics, and strategies to win the race. When your sales team already has all the knowledge it will boost their confidence level and they will handle the customer queries more efficiently and effectively.
Sales Execution and Action Plan
This part of a sales plan is just like a playbook. Here you can streamline the whole process, and describe the important dates, times, and deadlines. It gives a complete picture of all the crucial sales activities and milestones to achieve the targets.
It helps you in the onboarding process and enables you to find out the stable and unstable zones of your sales plan. You can also measure your sales team's efficiency.
Final Thought
This step-by-step guide is enough to construct an effective sales plan. Consider these simple steps and create your sales plan to put your sales on a new road of success and growth. sure to use sales enablement best practices when making the sales plan. Also, do not forget to include the use of top sales enablement tool for getting more leads and providing your sales team with unified data, even when they are not in the office. You can rely on Content Camel, one of the best sales enablement software programs, for this purpose.